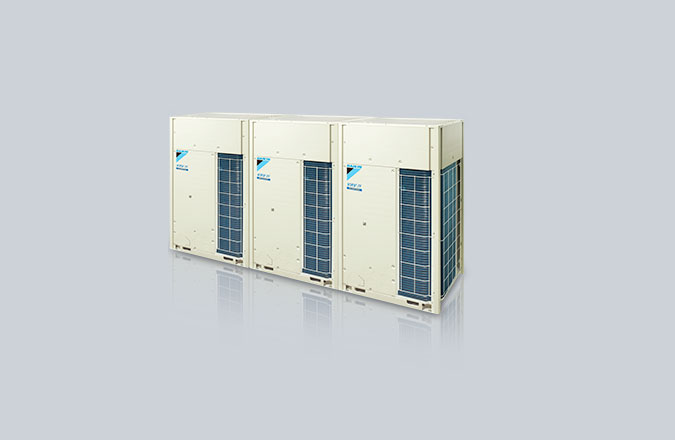 New VRV IV series with compact & lightweight design 6HP – 60HP with 28 models lineup.
Higher coefficient of performance ( COP) of 4.41 .
The new VRV IV system now features VRT technology. VRT automatically adjusts refrigerant temperature to individual building & climate requirement, thus further improving annual energy efficiency & maintaining comfort.
Long piping length . Actual piping length can now go upto 165m.
High external static pressure up to 78.4Pa, ensuring efficient heat dissipation & stable operation.
Outdoor unit sequencing technology.
Large capacity all DC inverter compressor in compact casing.
Wide range of individual remote controllers & centralized control systems.
Flexible Combination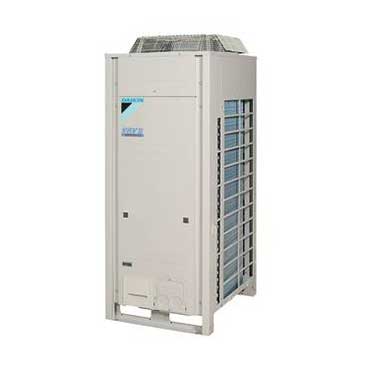 Compact Size
Easy Installation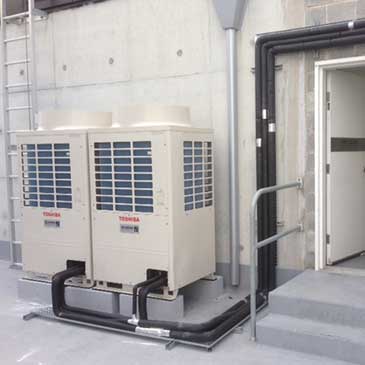 Automatic Test Operation